Powerful Features You Need On Amazon
The First Business Intelligence Software for Amazon Sellers
Sales Analytics
Manage your seller accounts of different marketplaces and summarize the sale data in one platform.
Big Data Analytics: Easy to find out the revenue and cost in real time and in customized date range you want.Product, Orders, Refunds will let you know what's happening on your products, and how to make a better performance.
COGs Settings: The cost of goods sold (COGS) is an accounting principle where you match up the cost of a product with the sale of that product. This gives you an accurate picture of what your true revenues, gross margins, and profitability is for a given month.
Start Your FREE Trial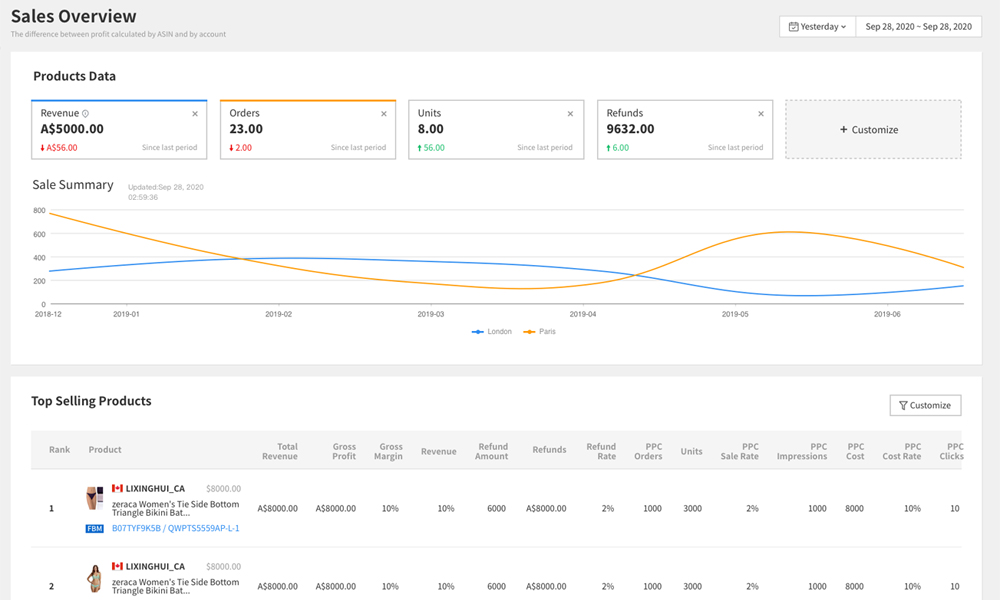 Profit & Loss Report
This tool instantly organizes the profit and loss data and gives you an customer list for each seller account.
Profit & Loss Report: Exact profit & loss report for multiple marketplaces, easy to calculate and export the profit settlement by different time range.
Product Profit Analytics: Easy to calculate the profit and cost for each product, help you draw out what the cost usually happen.
Start Your FREE Trial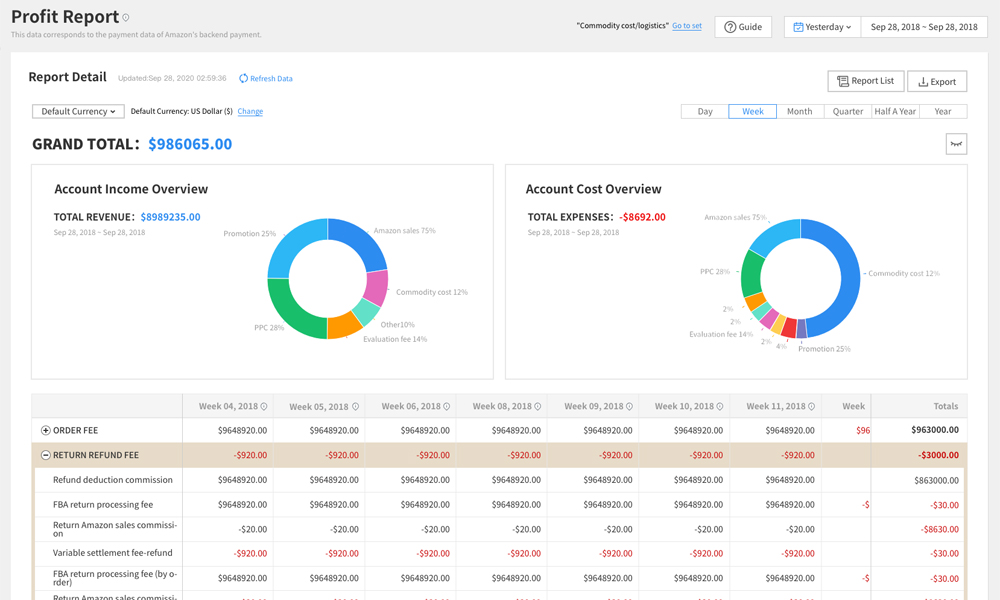 FBA Inventory Management
FBA inventory management.
FBA Inventory forcast will better manage FBA inventory by knowing well of the data of inventory cost, replenishment, redundancy, LTSF.
Start Your FREE Trial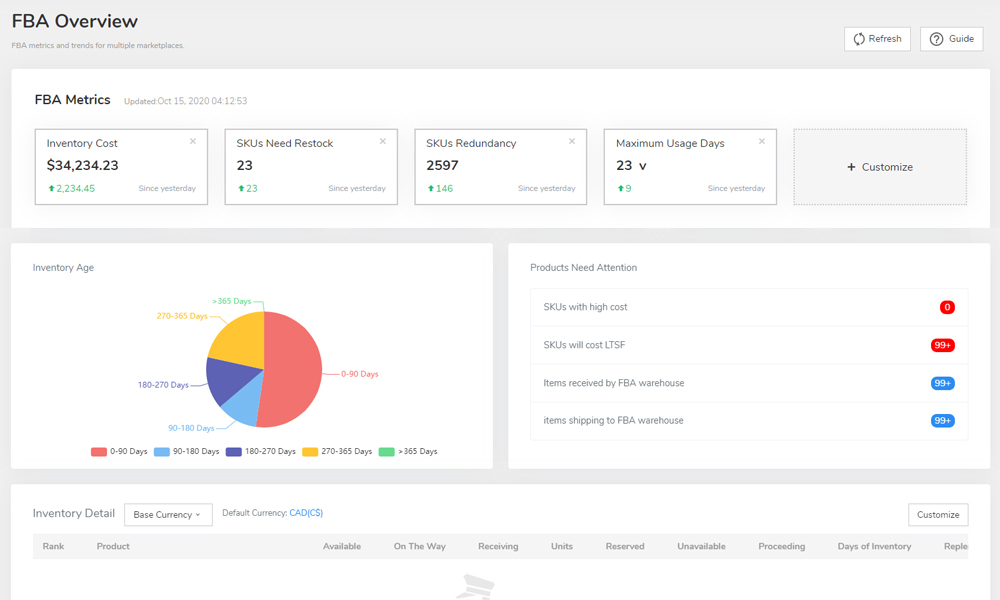 Smart Sponsored Ads Tools
As a professional seller you'll find yourself relying on Amazon Sponsored Ads.
Get full transparency into your Amazon Sponsored Ads; effortlessly review and make changes, and take the time out of doing your routine keyword bid adjustments.
Automatic bidding tool, See bid history, date comparisons; set a strategy and automate bidding; and schedule ads as desired.
(* some features of sponsored ads will launch soon)
Start Your FREE Trial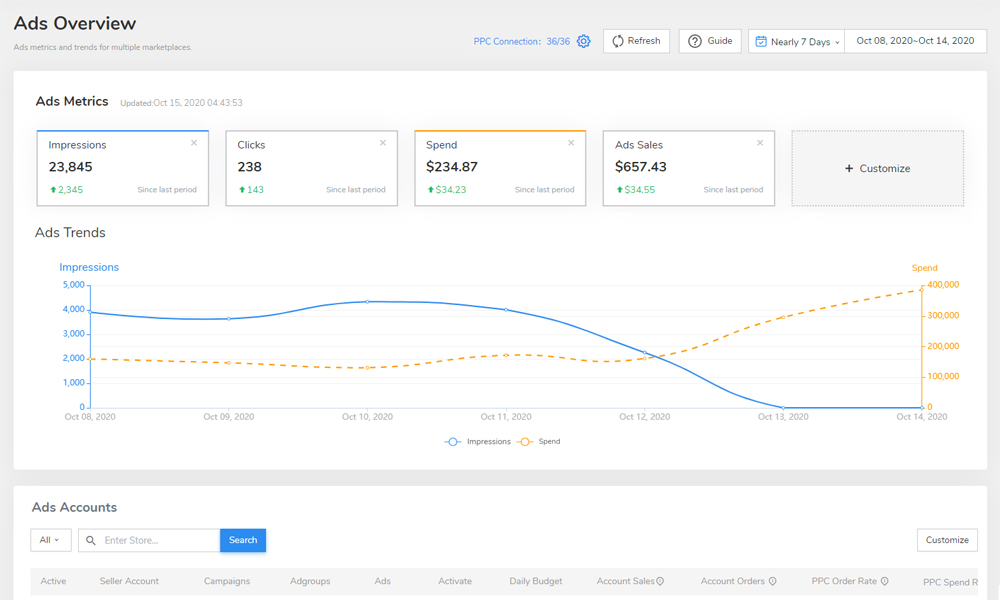 Seller Tool Box
Find winning products: Use Keyword research and Product research to find actual search terms and products that people entered on Amazon, Take review analyze tool to research potential products.
ASIN reverse lookup: It will assist you with finding potential opportunities to boost your products.
Know Your Competitors Better: Don't forget product and store monitoring tools, which will notify you the dynamic of your competitors.
Start Your FREE Trial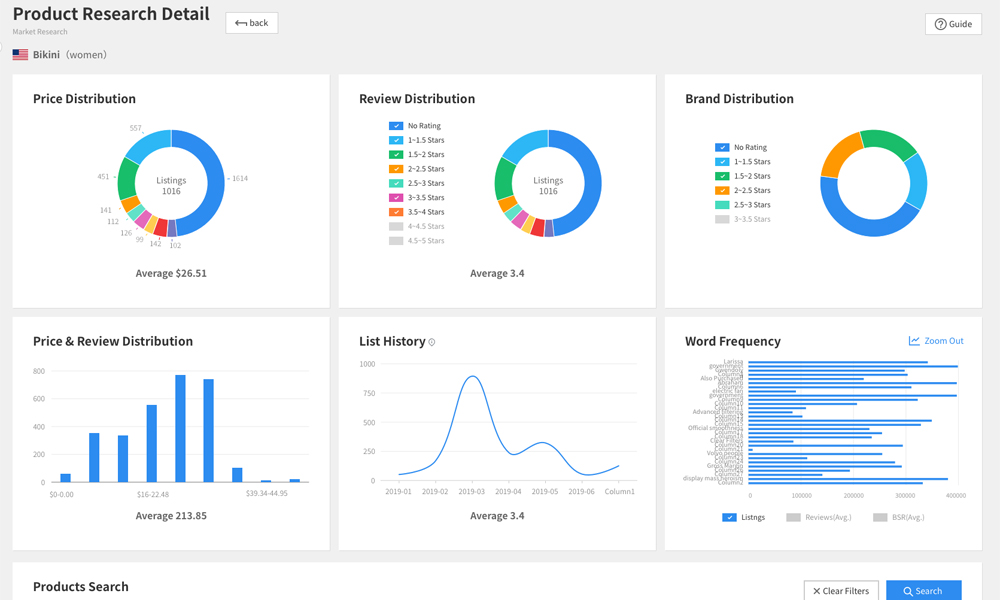 17 Marketplaces Supported

U.S.A
Canada

Mexico

Brazil

United Kingdom

Germany

Spain

France

Italy

Netherlands
India

Turkey

UAE

Saudi Arabia

Japan

Australia

Singapore
Start the first business intelligence for you today.